Bringing back the lost treasure of healthy eating. Our history was forgotten once modernization came in. Even now the craze for western food is more and our traditional food is getting erased. We are trying to bring our tradition back. Biteskart is a brand which was created to ensure that the people get healthy food. The products we produce are pure as nature. We not use any kind of refined flour or refined sugar. No preservatives added and no coloring agents added. We care for the health of the people hence we have included all the detailed description of all the products. Incase of having any other doubt you can check out our pages to find appropriate answers for your queries. You can visit our pages to know about us, you can also contact us directly, there are many formulated common questions that rise in people we also have answers for it in FAQ's. Hence we providing a user friendly website.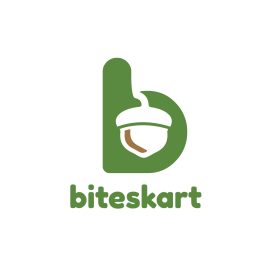 Buy healthy sweets and snacks on https://biteskart.com/ and enjoy it with your family and friends.
Food is a part of our life but we should not spoil our health in the name of eating. There are many bad influences these days when it comes to food. So its our responsibility to eat good and care for our body. There are various advantages in eating millets thus we provide all the products purely made with millets directly bought from farmers. Here we provide a small overview of the benefits of eating millets https://www.researchgate.net/publication/318921493_Nutritional_and_Health_Benefits_of_Millets. Get your healthy snack at biteskart to improve your healthy instead of eating any junk.
Give your kids a healthy eating lifestyle by restricting junk and getting various snacks varieties on biteskart like great millet (chollam) sev https://biteskart.com/shop-2/all-products/savouries/millet/great-millet-chollam-sev/, and nutri bar https://biteskart.com/shop-2/all-products/savouries/dry-fruits/nutri-bar/. Know more about us on pages.