UNPOLISHED FOXTAIL MILLET (THINAI)
Not before 5 years the millet were this popular. It was rare to hear millet or millet based product suggestion from any people, but in recent times every common men to doctors suggests mindful consumption of millet and millet based product for health and wellbeing especially for those with diabetes and cardiovascular problems. But do you know the origin of millets? Millets are a group of highly variable small-seeded grasses, widely grown around the world as cereal crops or grains for human food and as fodder. They are said to be cultivated since 4,500 BC. Due to modernization the food habit changed but now people are understanding the nutritional value and we are getting back to the good old days.
WHAT IS  SOO SPECIAL ABOUT FOXTAIL MILLETS:
Millets are traditional foods that has been forgotten through ages, we are trying to bring back that tradition. 
Foxtail millet is one of the earliest cultivated crops in Asia and Africa. It is an indigenous crop known for its rich nutritive value, drought tolerance ability and low input requirements. It is known as Kangni in Hindi, Korralu in Telugu, Thinai in Tamil, Thina in Malayalam and Priyangu in Sanskrit. Foxtail millets are equally popular in other countries. It is grown mainly in Andhra Pradesh, Karnataka, Telangana, Rajasthan, Maharashtra, Tamil Nadu, Madhya Pradesh and Uttar Pradesh besides few northeast states.
WHAT ARE THE BENEFITS YOU GET IN CONSUMING UNPOLISHED FOXTAIL MILLET (THINAI)?
Foxtail millet contains significant levels of protein –

 which helps in growth and development of the body, It also helps make antibodies that fight off infections and illnesses and helps keep cells healthy and create new ones.

Contains fiber – 

which helps maintain healthy weight, normalizes bowel movement, helps reduce blood glucose level and lowers cholesterol level.

Stronger Bones –

 Foxtail millets are an excellent source of iron and calcium. Include Foxtail millet in your regular diet to meet the calcium and phosphorous needs of the body for combating brittle bones, inflammation and other bone related chronic conditions like osteoporosis, arthritis, spondylitis etc.

Strengthens Nervous System –  

Nutritionists strongly recommend the intake the Foxtail millet for keeping various neurological disorders because it is loaded with Vitamin B1. The high amount of iron triggers cognitive function by providing more oxygenation to the brain.

Boosts Cardiac Health – 

Millets are in general popular for maintaining good heart health. Being gluten-free, rich in protein and less on carbs these help protecting the heart functions. 

Manages Diabetes – 

Diabetic patients are generally discouraged to cut down on the intake of rice, owing to its high carb content. The glycemic index of Foxtail millet is at 50.8 making it an ultimate choice of low-glycemic foods. 

Lowers Bad Cholesterol – 

Foxtail millet contains a good source of amino acids which play a crucial level in decreasing cholesterol by reducing excess fat in the liver. 

Triggers Weight Loss –

 If you are one of those battling excessive fat around the belly, it's time to increase the intake of Foxtail millet as it prevents accumulation of fatty substances in the body.

Builds Immunity –

 In these days and times of pandemic, nothing is more important than a robust immunity. A rich source of vitamins, minerals and other nutrients, Foxtail millet ups the stamina, keeps you stronger and builds immunity for fighting various infections lurking around.
Also check out other thinai based products at 
https://biteskart.com/?s=thinai&post_type=product
Click to explore more at 
https://www.biteskart.com
"LOCAL FOODS ARE WHOLESOME FOODS"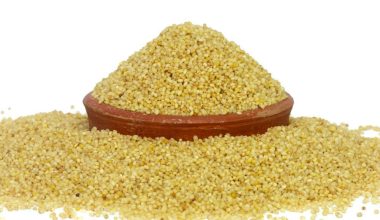 Unpolised foxtail millet (thinai)
Your review
* Review is required
Email
* Email is required
| | | |
| --- | --- | --- |
| 5 star | | 0% |
| 4 star | | 0% |
| 3 star | | 0% |
| 2 star | | 0% |
| 1 star | | 0% |
Sorry, no reviews match your current selections