UNPOLISHED PEARL MILLET (KAMBU)
Not before 5 years the millet were this popular. It was rare to hear millet or millet based product suggestion from any people, but in recent times every common men to doctors suggests mindful consumption of millet and millet based product for health and wellbeing especially for those with diabetes and cardiovascular problems. But do you know the origin of millets? Millets are a group of highly variable small-seeded grasses, widely grown around the world as cereal crops or grains for human food and as fodder. They are said to be cultivated since 4,500 BC. Due to modernization the food habit changed but now people are understanding the nutritional value and we are getting back to the good old days.
WHAT IS  SOO SPECIAL ABOUT PEARL MILLET?
Pearl Millet is one of the oldest cultivated crops since pre-historic times and ranks as the sixth most important grain in the world. It is known as Bajra in Hindi, Bengali, Punjabi, Urdu, and Oriya; Kamboo in Tamil and Malyalam; Sajjalu in Telugu, and Bajri in Marathi and Gujarati. It is a cereal crop grown at a very large scale in India. Africa and Asia has poor acidic medium of soil, which is usually highly unsuitable for wheat, rice, maize, sorghum, and barley. Pearl millet grows better than other cereals. In India, pearl Millet is commonly used as a major cereal in the states of Rajasthan, Maharashtra, Gujarat, Haryana, and Uttar Pradesh.
WHAT ARE THE BENEFITS YOU GET IN CONSUMING UNPOLISHED PEARL MILLET (KAMBU)?
Treats Iron Deficiency Anemia –

 Pearl millet is a very rich source of iron. 

Pearl millet also contained abundant amount of zinc, which is essential for normal growth and development of a strong immune system. 

Reduces Blood Sugar Levels – 

Pearl millet is very effectively used to maintain normal blood sugar levels. It has a high fiber content, which slows down digestion and releases the glucose into the blood at a slower rate, thereby helps to maintain normal blood sugar levels for a comparatively longer duration of time.

Aids in Weight Loss – 

It has high fiber content and usually takes a longer time for the cereal grain to move out from the stomach to the small intestines. Hence, pearl millet subsides hunger for a longer duration of time, eventually leading to lesser intake of calories, thereby helps to lose weight.

Reduces Cholesterol –

 Pearl millet contains a chemical, known as phytic acid, which is proposed to increase the cholesterol metabolism, thereby stabilizing the cholesterol level in the body. It also contains the vitamin niacin, which reduces the cholesterol.

Prevent Insomnia –

 Regular and moderate consumption of pearl millet relaxes the body, brings in a calm feeling, and fights off insomnia. A light breakfast with pearl millet ensures a stress-free day without headaches.

Benefits for women –

 Pearl millet is good for lactating mothers. Lactating mothers must include pearl millet in their diet to increase milk production. In addition, pearl millet has three times the amount of calcium, which is present in milk. Thus, the consumption of pearl millet is beneficial for both mother and the babies. Pearl millet is considered to be one of the best home remedies for menstrual cramps along with associated mood swings and irritability.
Also get other kambu based products at 
https://biteskart.com/?s=kambu&post_type=product
Click here to explore other prodcuts at
https://www.biteskart.com
"LOCAL FOODS ARE WHOLESOME FOODS"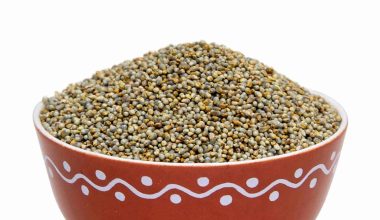 Unpolished pearl millet (Kambu)
Your review
* Review is required
Email
* Email is required
| | | |
| --- | --- | --- |
| 5 star | | 0% |
| 4 star | | 0% |
| 3 star | | 0% |
| 2 star | | 0% |
| 1 star | | 0% |
Sorry, no reviews match your current selections