Introducing three different Christmas gift hampers festive season.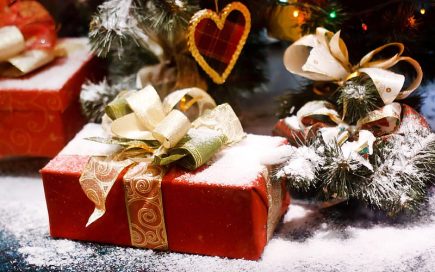 INTRODUCTION
Christmas is celebrated on the date on which Jesus Christ was born. We all know that Jesus Christ was born in Bethlehem which is in Jerusalem to Virgin Mary. Since it happened many centuries ago there are many different theories about it. The name Christmas comes from Christ's Mass, because of the mass that was present during the birth. Christmas is always meant to be a festival of joy. People across the world celebrate Christmas according to their culture and tradition. But the most important one is to pray the lord and share love with family and friends.
CHRISTMAS IN INDIA
In India Christmas is celebrated by both Christians and non-Christians, because they see it as a festival of joy, sharing love and gifts. The main tradition here is to decorate the houses with many lights and stars and host a party with friends and family. Church members host a big prayer dedicated to the lord for forgiving our sins and the well-being throughout the night beginning from Christmas Eve.
CHRISTMAS DECORATION
The colours used in decoration are Red, Green and Gold which symbolises the blood shed by Jesus, the eternal life and evergreen tree that does not lose its leaves during winter, and the gold symbolises the gifts respectively. Christmas tree is recorded to be decorated and used from 16th century. The tree is decorated with lights and stars hanged to it and a star is kept on the top symbolising the Lord or in some tradition they keep an angel. A German missionary in 8th century pointed out that fir tree is more dedicated object of reverence because it pointed towards the heaven. And the triangle shape of the tree symbolises the trinity. Other objects used in decoration are bells, candles, candy cane etc. The gifts from Santa is said to be kept under the tree during the Christmas Eve.
TRADITIONAL CUISINE
The tradition is to celebrate with friends and family in the same house with lots of food and wine. The meal will contain turkey, goose, potato and breads. People cook and bring food from their home and share it together.
CHRISTMAS CARDS AND GIFTS
Exchanging gifts and cards are core aspects of Christmas, friends and family exchange useful gifts and good words written in the card. Like "Wishing you a Merry Christmas and Happy New Year". The usual gifts shared during Christmas are Sweets, Cookies, Sweaters, Toys for kids, Gift hampers containing Chocolates, sweets and cookies.
WHAT BITESKART CAN DO THIS CHRISTMAS?
We at biteskart manufacture and sell millet based products like sweets, savouries and cookies. These cookies are very yummy and kids love them. Make this Christmas a memorable one by ordering at www.biteskart.com
We have introduced gift hampers that you can share with your family and friends this Christmas. We have cookie hamper which contains millet cookies made with pure butter and Brown sugar. We also have cashew nut hamper filled with 3 varieties of baked cashews. We also have an assorted millet laddu box which contains 3 different millet based laddu and 3 varieties of whole grain laddu. You can even customize it according to your wish and we are here to provide them. This Christmas take a small step into healthy eating by ordering this millet based products. We hope you have a great Christmas and a happy new year with your family and friends.