Childhood candy crush !!
Truly one must have missed an epic journey in life if you haven't tried Kamara kattu in your childhood!!! Yes, the Gol- Gol tough wrestler for your teeth is the dish of the day. For all those who have had this in your childhood and for those who missed this, please order kamara kattu online through https://biteskart.com/ to relive and replenish your memories. This is not only a dish to remember, but a forgotten dish with a wholesome of health benefits suitable for all age groups.
Kamara kattu – a healthy competitor to compete with your teeth
Well for the health watchers, be relaxed. This is your evergreen choice to choose as it is diabetic friendly. It is also rich in iron, fiber, protein and aids in easy digestion. The ingredients to make this healthy snack are simple. Coconut, Jaggery, pinch of cardamom and hand pressed coconut oil are used to bring out the mesmerizing delicacy. A handful of shredded coconut is blended and roasted in melted- purified jaggery until a fine thick honey like texture is attained. The aroma of the coconut fondling with jaggery syrup makes one whirl and thirst for more. To hype one's cravings more, the aroma of the snack is elevated by adding cardamom. Oh My God!!! I wish I could dip my hands in it and lick the candy to my heartful desire. But, we need to wait until the blending is completely done. Finally, by greasing our hands in coconut oil , we then gently press and mold them in small circular shapes which are ready to be served in platter.
Order link
Why wait, when you can get this healthy snack at your doorstep by your orders via https://biteskart.com/ to start your toughest competition with- The kamara kattu. Be careful, when the kamar kattu and your teeth are in the delicacy fight challenge!!! But as per me, the best way to eat this snack is to wait until it melts in your mouth and the flavors gulps down to your stomach.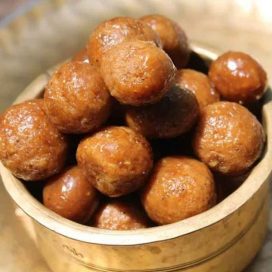 It is the best go for snack to control your hunger and crave more for this healthy snack!!! Let your kids enjoy what you had in your childhood. Why stick to sugary candies that spoil the heath of our future generations, when you get a handful of healthy options at biteskart.