A laddu is a never miss sweet in all the traditional homes of India but its ingredients varies according to the culture in various part of the country. Green gram is a legume commonly used in Indian savories and sweets. It is also know as mung or moong dhal. It is more nutritious than other legumes. Hence we present to you a sweet made completely with green gram and no added refined flour or refined sugar. Get this green gram laddu at biteskart and enjoy the sweetness along with its health benefits.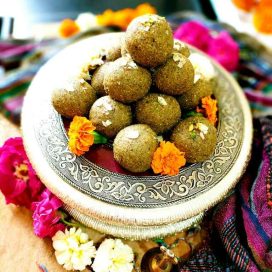 INGREDIENTS
Green gram
Roasted gram
Jaggery powder
Cashew nut
Ghee
DESCRIPTION
We are more concerned about people's health because happy costumers equals happy us. We prepare this green gram in an hygienic environment with people wearing hand gloves and head cap.
We grind the ingredients into a fine powder separately and then mix it well in a big container.
Then we add ghee to it for binding the mixture and then it is made into a laddu.
Now a shining and mouth watering laddu is ready to be tasted.
Order now for this delicious and healthy laddu at https://biteskart.com/shop-2/all-products/sweets-online/laddu/green-gram-laddu/ and enjoy it with your family and friends
HEALTH BENEFITS
Green gram laddu is rich in protein
It is rich in fiber
Contains rich amount of antioxidants
Helps prevent cardiovascular diseases

https://biteskart.com is your one stop destination for all your healthy snacks need.