Makhana - a healthy munch
Here's a shout out to all the weight watchers, who can now leave their worries behind their calorie count and enjoy a fibrous healthy snack – Makhana!!! Does this name sound familiar with a famous Hindi song??? Yes, this notoriously derived Hindi name has different nomenclatures in various languages as Foxnuts, Gorgon Nuts, popped Lotus seeds, Thamarai veedai, phool Makhana – a healthy munch and much more. Then why wait, buy makhana online immediately at biteskart & makhana ko chakana without any hassle!!!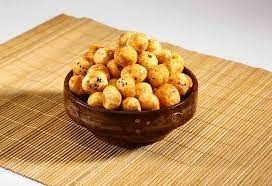 Recipe to crunch these Makhana – a healthy munch 
Let me take you to a visual trip of the journey of a lotus seed to an edible, nutrient rich delicacy.
Fine and wholesome lotus seeds are carefully farmed, plucked and washed well in large hangings of cloths before they are dried off in the Sun. The sun not only dries off the water content but supplies a wholesome of vitamin D to the seeds making it much more nutrient. These dried offed seeds are then roasted in Iron kadai making it fully floppy, crunchy, popped ready to enter your mouth with taste and mind with pleasure. What's more interesting is that we can customize the flavors as per our mood and mind, making the day appetizing just like the Makhana.
Choose your flavors
Let's get tangy with our tomato flavor; melt together with our cheesy Makhana or enjoy the flavors of Indian Kitchen with Spicy Indian Masala. Choose more among our wide range of flavors such as mint & lime, Salt or else Salt and pepper by visiting https://biteskart.com/
Health benefits
This snack is not only known for its taste but serves us the best of health beneficiary by adding more of fiber, calcium, protein, Iron, Zinc in our diet. Not only that, but it is also gluten free, highly digestive, diabetic friendly & what not, to keep you fit and fine. This is simply superb and suitable for all age groups.
Order online at BitesKart immediately to enjoy the flavors of your choice.