Why stick on to the same sugary laddu and worry about the calories, when you can munch on our pearl millet laddu with high nutrient value. Not only that, but it also gives a rich sense of taste making you feel heavenly!!!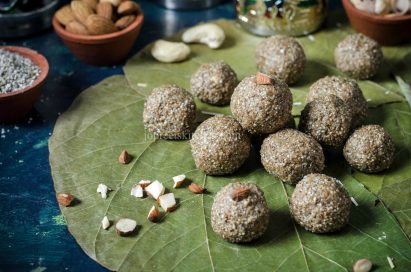 Ingredients:
Pearl Millet
Cashew
Roasted Gram
Ghee
Description:
The pearl millets are soaked and cleansed in water and left to dry in a soft cotton cloth.
once all the moisture is removed off, the soaked millets are heated in iron kadai along with roasted gram, broken cashews & ample amount of ghee in slow flame and set aside.
To add sweetness to the laddus, country sugar is added along with a inch of cardamom to enhance the aroma, which adds more heath benefits.
This mix is then added to the roasted ingredients, part by part until it gets into shape. Once the components mold well, getting a catchy full-some in hand, the laddus are shaped in circular forms, ready to be served.
Buy pearl millet ladoo online at https://biteskart.com/ for fast and secured delivery options.
Health benefits:
Gluten free and helps in weight management
Diabetic friendly
Controls Blood pressure
High contents of protein, Vitamins, Calcium, Iron
Presence of antioxidants and fibers.