BARNYARD MILLET SEVAI
Sevai also called as vermicelli or saemia is an Indian dish which is made from rice varieties, also made with ragi commonly. But have you tasted sevai from other millets. Here at biteskart we have produced varieties of sevai which can be made into delicious dishes. This sevai can be made into upma or kichadi or briyani or sweet saemia balls and much more different dishes using your creativity. Kids would love this instead of boring lunches. Make a best lunch box recipe or snack recipe for your kids and enjoy it. You can also share them in the comment section.
WHY BARNYARD MILLET SEVAI? LET US SEE THE BENEFITS OF IT:
Barnyard millet (
Echinochloa
 species) is an ancient millet crop grown in warm and temperate regions of the world and widely cultivated in Asia, particularly India, China, Japan, and Korea. It is the fourth most produced minor millet. Barnyard millet grain is a good source of protein, carbohydrate, fiber, and, most notably, contains more micronutrients (iron and zinc) than other major cereals. Despite its nutritional and agronomic benefits, barnyard millet has remained an underutilized crop.
Helps control diabetes: Barnyard millet has low sugar content thus making it best for individuals with diabetes. Dehulled and heat-treated barnyard millet are beneficial for the Type II diabetes in which low glycemic index.
Helps prevent heart diseases: Barnyard millet is said to decrease the serum cholesterol level hence preventing any cardiovascular diseases.
Helps with celiac diseases: Celiac illness is an autoimmune system illness, where the immune system will attack the ordinary tissues, in the inward lining of the small intestine, because of eating gluten, the wheat protein. Since barnyard millet does not have gluten it is very good for people with celiac diseases.
Also get other sevai varieties from 
https://biteskart.com/?s=sevai&post_type=product
Click here to explore other products from 
https://www.biteskart.com
"LOCAL FOODS ARE WHOLESOME FOODS"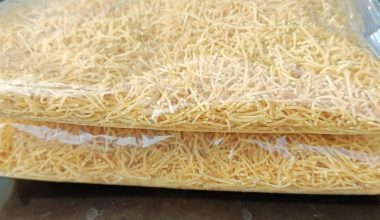 Barnyard millet sevai
Your review
* Review is required
Email
* Email is required
| | | |
| --- | --- | --- |
| 5 star | | 0% |
| 4 star | | 0% |
| 3 star | | 0% |
| 2 star | | 0% |
| 1 star | | 0% |
Sorry, no reviews match your current selections